Pediatric & Adolescent Medicine for Glens Falls & Saratoga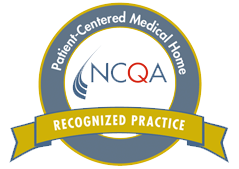 Welcome to Glens Falls Pediatric Consultants and Pediatric Associates of Saratoga where we have been providing quality medical care for children and adolescents for more than forty years. Our Pediatricians and Mid Level Practitioners work together to provide a professional, caring, nurturing healthcare environment for your family.
We are open seven days a week with extended hours, Glens Falls Pediatric Consultants and Pediatric Associates of Saratoga make every effort to see our sick patients on the same day. We have a provider on call 24/7 so we are available when you need us to answer your urgent calls.
Glens Falls Pediatrics Consultants and Pediatric Associates of Saratoga believe in the Medical Home philosophy. We follow evidence-based care, following guidelines and recommendations set forth by the American Academy of Pediatrics (AAP), The Advisory Committee on Immunizations Practices (ACIP), New York State Department of Health and the National Committee for Quality Assurance (NCQA).
We follow the AAP and ACIP recommendations for well-child visits and immunization schedule. Unless you are experiencing a true emergency, call us when your child is ill; a decision will be made if you should visit the office or if you should go directly to an emergency room or urgent care. We will see you in the office for any follow up appointments. Your child's primary provider will see you in our office to address any other medical concerns.